From 1st October 2017, sisi bag shop will be the new bus stop for Kura-kura Bus and will be included in Ubud Line!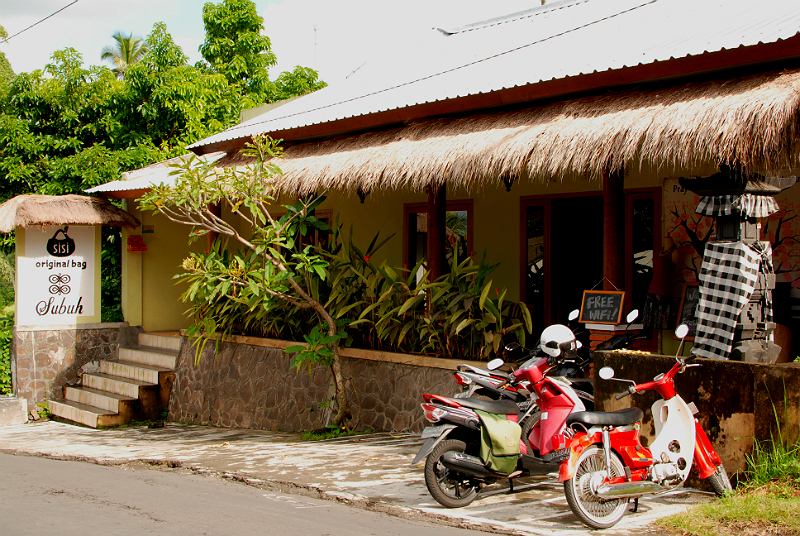 Sisi Bag is a shop selling original bags originating from Bali since 2000 and operated by Japanese couple. Based on denim, the features of this bag is being colourful, made of high quality produce (cloth) in Asia. Apart from bags there are accessories on offer such as pouches, dresses, pins, baby clothes and many other accessories, and it's a shop that can both seduce you with their charm products or services.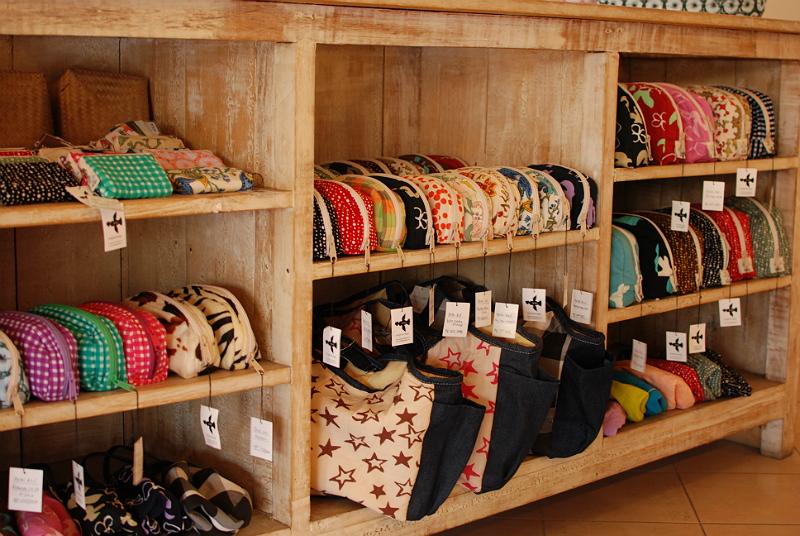 There are two stores in Ubud, one of them located at Pengosekan is our current Kura-Kura Bus Stop labelled as 'Sisi Bag' in our routemap. This spacious store has plenty of space for relax, with once in a while, free yoga session available. The free Wi-Fi is particularly useful if you love to sit down and unwind, while waiting for your next journey. Husbands would find really important since their wives will probably spend their time shopping and this would change your waiting time into relax time.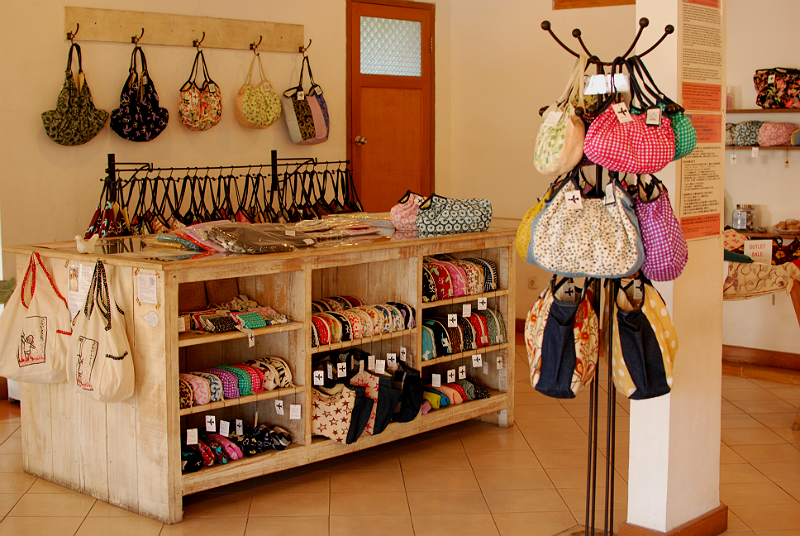 Sisi Bag shop is particularly famous amongst Japanese expat living in Bali and particularly those who loves Ubud. If you are Japanese, this store is our highest recommendation but if you not, they still have lots of good items that you might find elaborative and, knowing the Japanese standard, it sure is made with meticulous detail and quality.

If you stay around the beach area (Kuta, Legian, Nusa Dua, Jimbaran) and would like to go to Sisi Bag shop, you can easily purchase our 3- Day Pass card for Rp 150,000 per card (1 person) and can be used by up to 3 days, so you can travel back and forth during your stay to Ubud (or other areas).
By all means, please try Kura-Kura Bus and enjoy exploring Ubud! See you on the road folks!