Japan's trains are famous. Many tourists use the Japan Rail (JR) Pass. It lets you travel on many trains without extra cost. But in October 2023, the prices changed. As of October 2023, there have been some changes to the pricing of the Japan Rail Pass.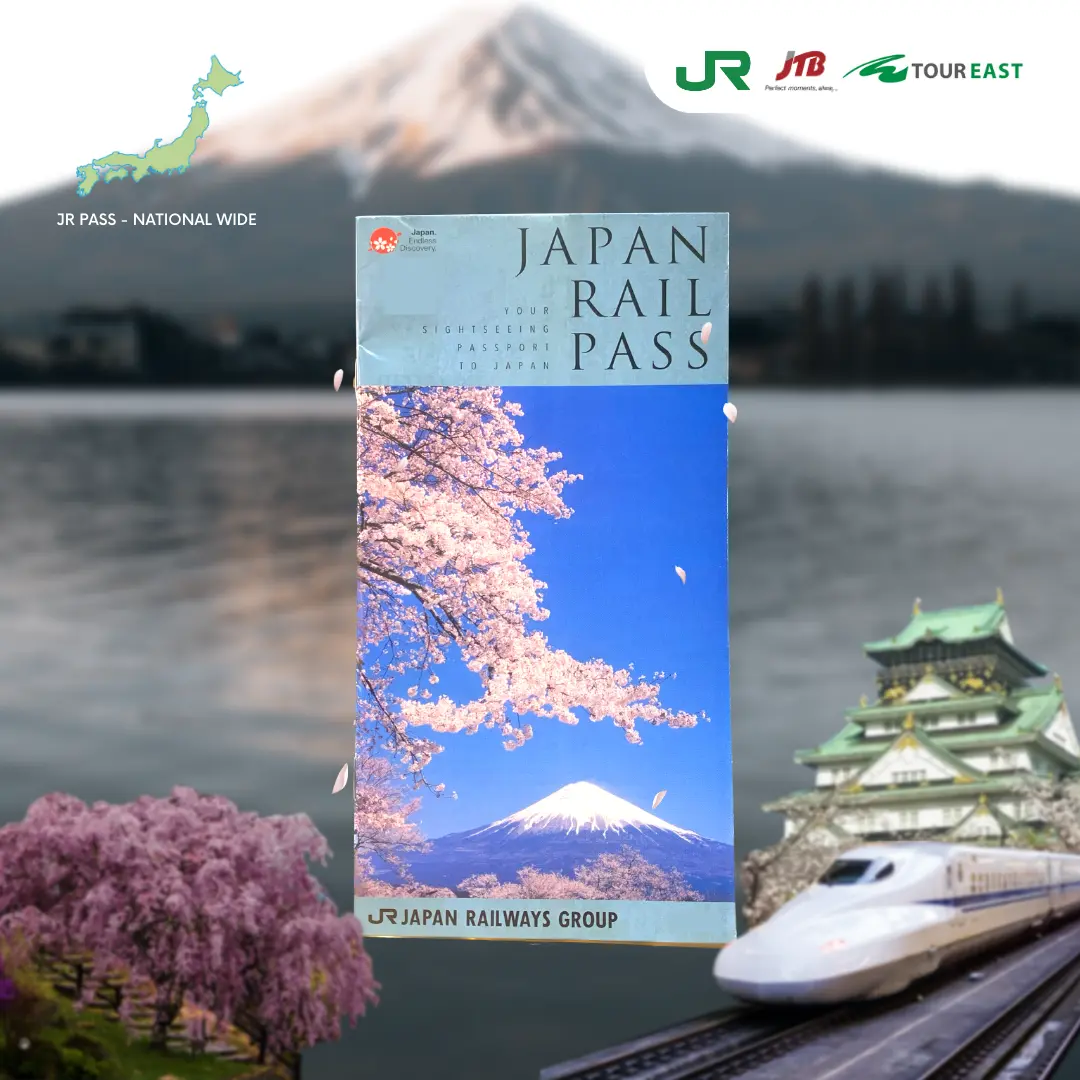 Japan's rail system is famous for its efficiency, punctuality, and extensive network, offering both tourists and locals an unparalleled travel experience. For travelers, the Japan Rail (JR) Pass has been an essential tool, allowing unlimited travel on JR lines across the country. This pass has not only offered convenience but also significant cost savings.
Here's a rundown of the new rates and what potential travelers need to know:
New Pricing Structure:
1. 7-Day Pass:
Ordinary Car: YEN 50,000/IDR 5,617,978/USD 374.53
Green Car (First Class): ¥70,000/IDR 7,865,169/USD 524.34
2. 14-Day Pass:
Ordinary Car: YEN 80,000/IDR 8,988,764/USD 599.25
Green Car (First Class): YEN 110,000/IDR 12,359,551/USD 823.93
3. 21-Day Pass:
Ordinary Car: YEN 100,000/IDR 11,235,955/ USD 749.06
Green Car (First Class): YEN 140,000/IDR 15,730,337/USD 1,048.69
Things to Know:
1. Prices Up: Prices went up because things cost more. But the trains are still very good.
The increase in prices can be attributed to inflation and increased operational costs. Japan Railways has been investing heavily in infrastructure and service improvements, ensuring that the rail experience remains world-class.
2. Good Deal: Even with new prices, the JR Pass saves money. If you travel a lot, it's worth it.
Despite the price changes, the Japan Rail Pass continues to offer outstanding value, especially for travelers intending to visit multiple cities. A single Shinkansen (bullet train) ticket from Tokyo to Kyoto, for instance, can cost around ¥14,000, so the pass pays for itself quickly with multiple long-distance journeys.
3. For Tourists: Only tourists can buy this pass.
The JR Pass is available for foreign tourists visiting Japan on a short-term tourist visa. Before making a purchase, ensure you meet the eligibility requirements.
4. Where to Buy: Buy online or outside Japan. In Japan, trade your online paper for the real pass.
The JR Pass can be purchased online or through approved sales agents abroad. After arriving in Japan, travelers exchange the voucher for the actual pass at designated JR stations.
5. Better Trains: JR made trains better. There's new seating and WiFi.
Along with the price update, JR has introduced additional services and amenities, ensuring passengers have a more comfortable and enjoyable journey. Look out for upgraded seating, WiFi facilities, and new routes.
The price is higher, but the JR Pass is still a good way to see Japan by train. While the price hike might initially seem substantial, the Japan Rail Pass remains a cost-effective solution for exploring the vastness of Japan. If you're visiting Japan, think about getting one. Considering the convenience, coverage, and experience of traveling on some of the world's most advanced trains, the JR Pass is still a must-have for any traveler aiming to get the most out of their Japanese adventure.
Safe travels and enjoy the beauty and culture of Japan by rail!
Note: This is the price in October 2023. Check the JR website for the latest info. Kura-Kura Bus