Are you excited about exploring Bali? Looking for a fun and safe way to get around Bali? Discover the best and safest transportation solutions to explore every corner of the island with Kura-Kura Bus!. A charter car can be your reliable companion, introducing you to all the wonderful spots peppered throughout this exquisite island, ensuring your journey is convenient and pleasant!
A charter car is like a buddy who takes you to all the cool spots on this beautiful island, easy and comfy!
Kura-Kura Bus provides the best and safest transportation solutions to explore every corner of the island.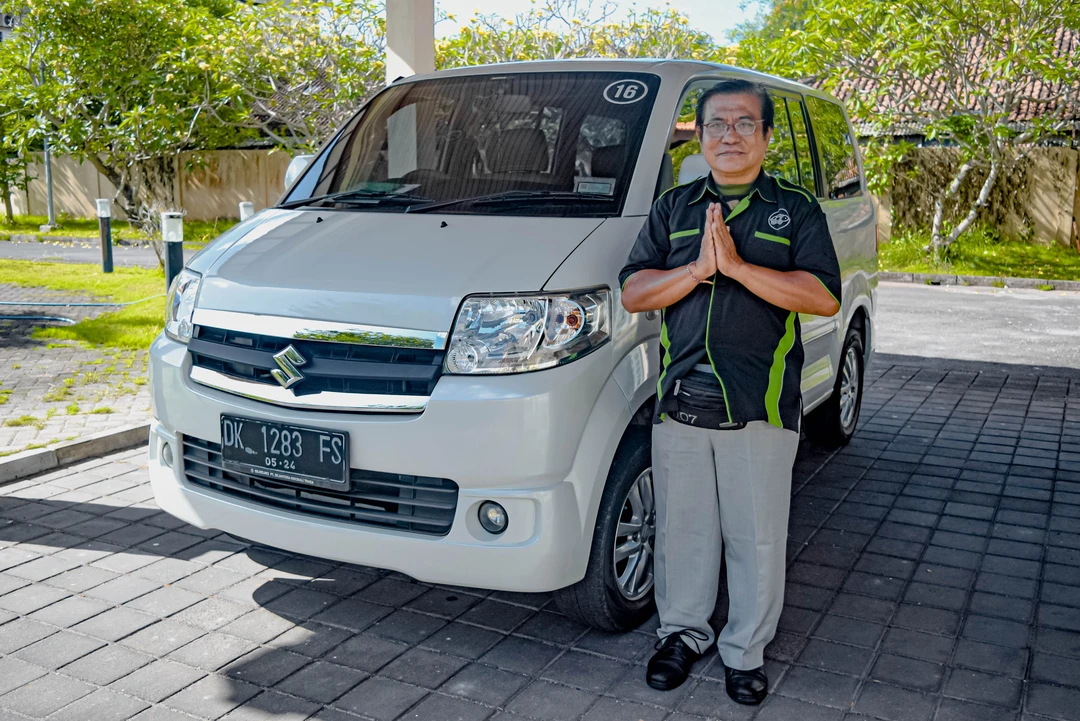 Safe, convertible car with an experienced driver
With drivers who are licensed and have decades of experience, our team will guide you to experience the extraordinary beauty of Bali, visiting its stunning spots. But that's not all…
Included in our service, we offer safe journeys that are fully covered by insurance, so there's no need to worry about your travels. You can just relax and enjoy the breathtaking views and experiences Bali has to offer.
Curious where our experienced drivers can guide you? Explore Top 13 Bali's signature trend spots like:
Lempuyang Temple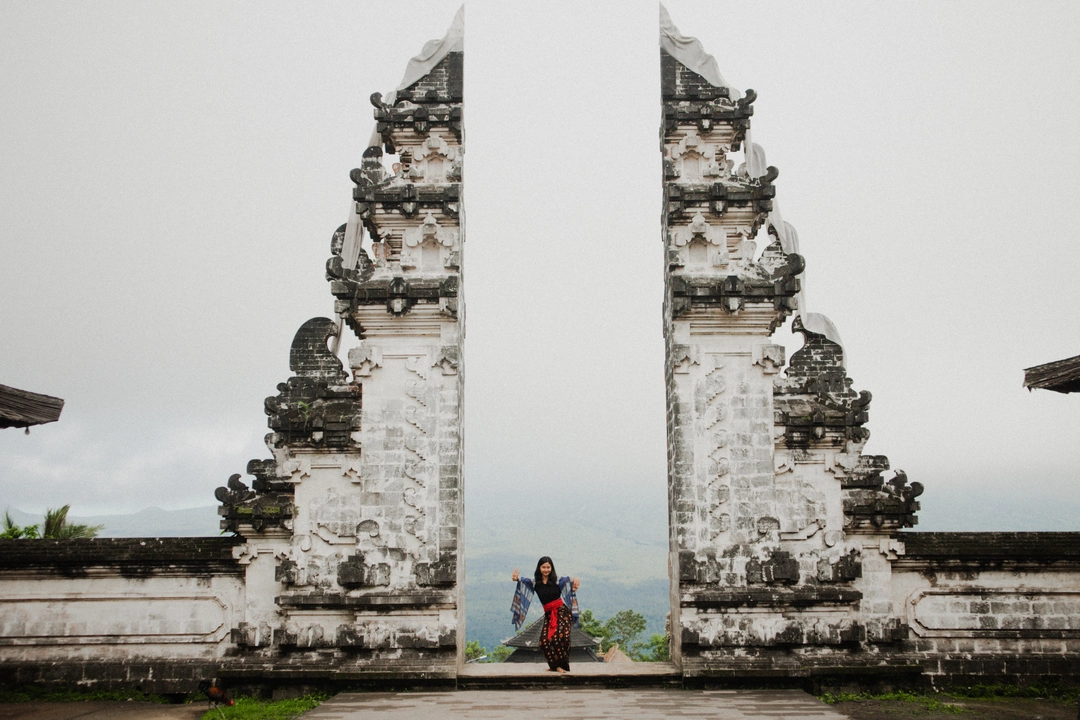 Iconic 'Gate of Heaven' at Lempuyang Temple
Lempuyang Temple is a highly revered temple, renowned for its iconic 'Gateway to Heaven,' which frames Mount Agung, offering breathtaking views and photo opportunities. It is a serene place of spiritual significance to Balinese Hindus.
You might also like: Lempuyang Temple, The Gate of Heaven Tour
Tirta Gangga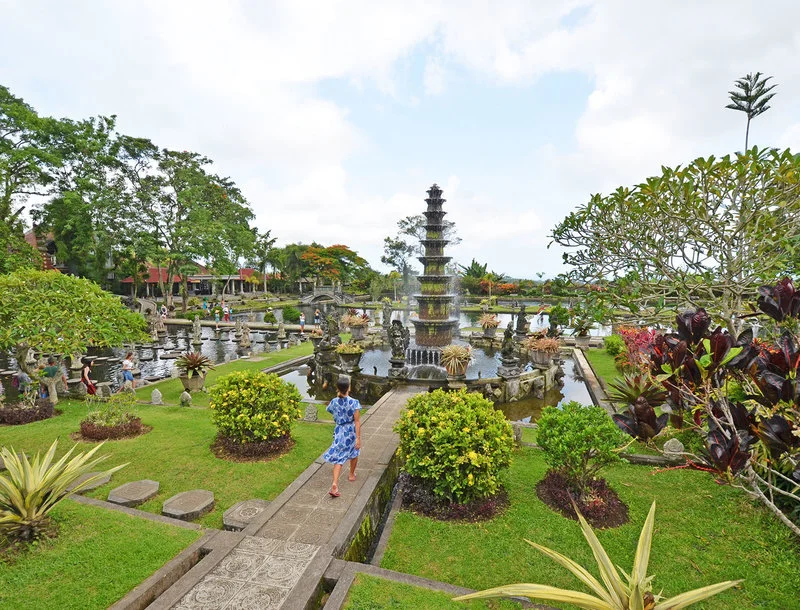 Majestic Tirta Gangga Water Palace, showcasing Balinese architecture and serene water features
Tirta Gangga is a royal water garden famed for its ornate sculptures, tiered fountains, and expansive lotus ponds. It's a tranquil retreat offering a glimpse into Bali's rich cultural heritage and natural beauty.
You might also like: Royal Karangasem Heritage Tour
Gunung Kawi Temple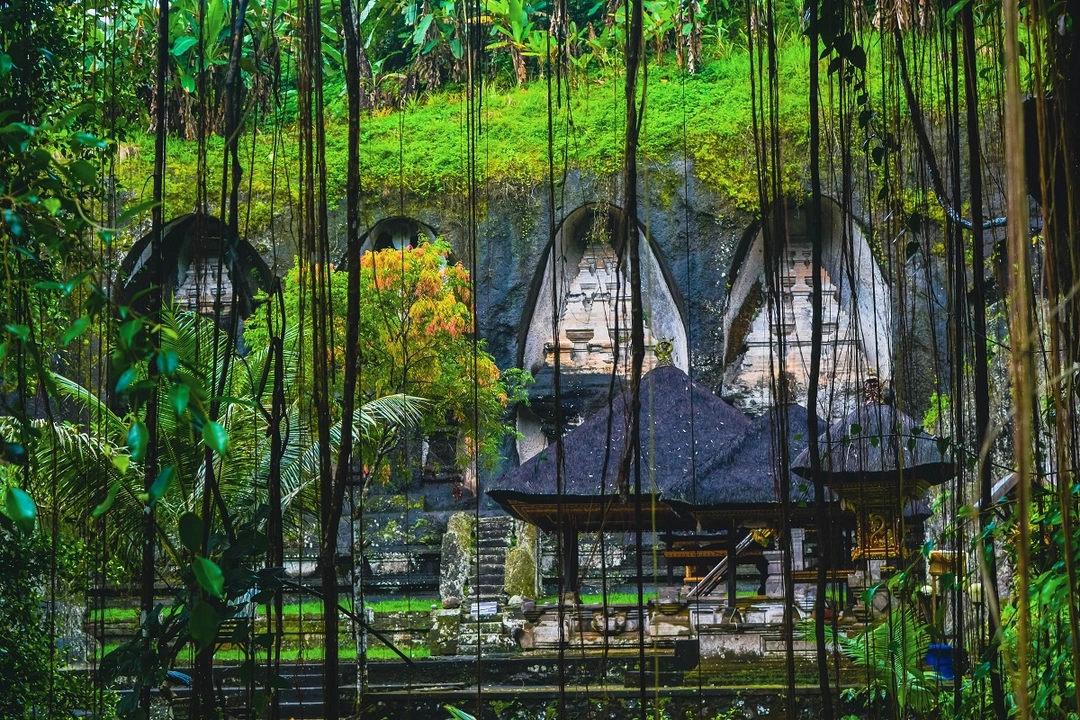 Ancient temple and UNESCO site, Gunung Kawi Temple
Gunung Kawi Temple is an ancient archaeological complex, renowned for its rock-cut shrines carved into cliff faces. It is surrounded by terraced rice fields and lush vegetation, emanating a sense of peace and mystique.
You might also like: Highlight of Central Bali
Tukad Cepung Waterfall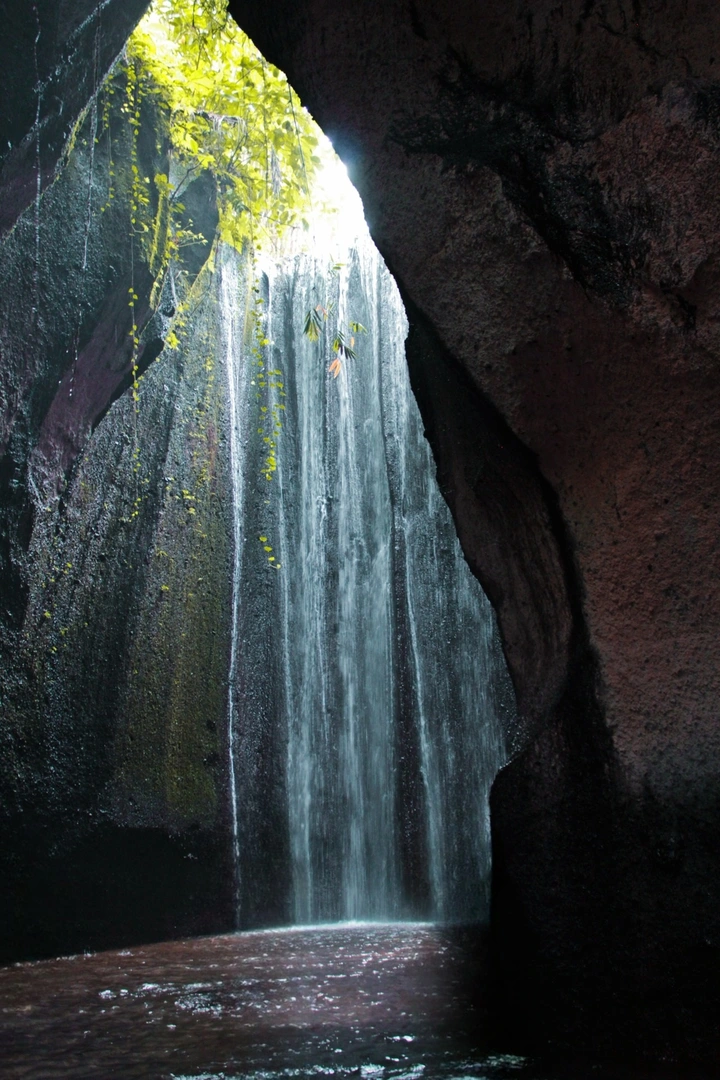 Hidden and magical, Tukad Cepung Waterfall
Tukad Cepung Waterfall is a hidden gem, enveloped by cliffs, radiating an ethereal beauty as sunlight streams through the open ceiling, illuminating the clear, cool water below.
You might also like: Bali Central Waterfall Best Nature Tour
Rice Terrace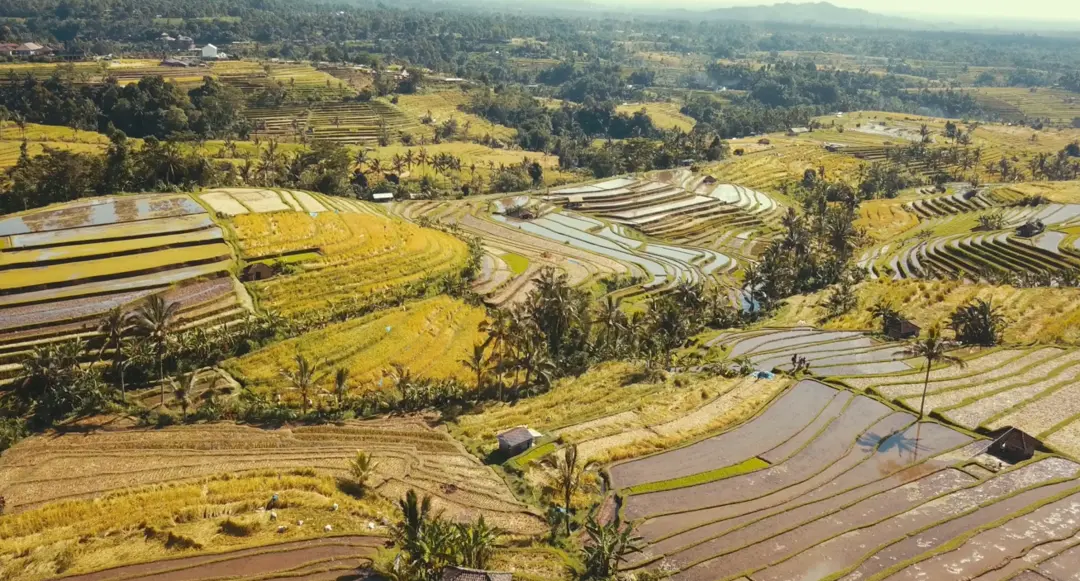 Stunning and green, Jatiluwih Rice Terrace
Bali's Rice Terraces are iconic landscapes, where emerald-green rice fields are intricately carved into hillsides, showcasing the innovative Subak irrigation system and the island's agricultural traditions.
You might also like: UNESCO Jatiluwih rice terrace and Batukaru Ancient temple
Ubud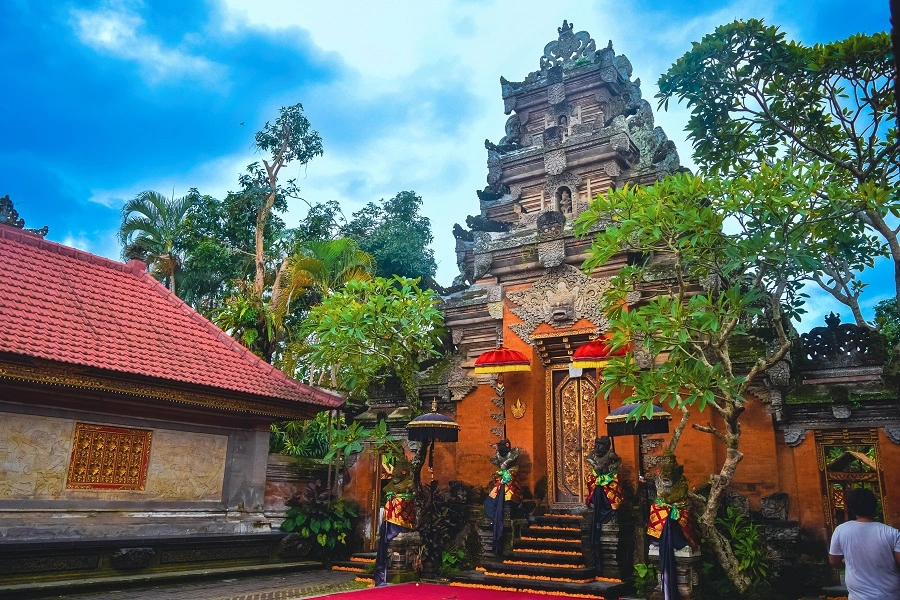 The Enchanting of Ubud
Ubud is Bali's cultural heart, a town surrounded by lush rainforests and terraced rice paddies, renowned for its traditional crafts, dance, yoga, and numerous art galleries and museums.
You might also like: The Enchanting Of Ubud
Mount Batur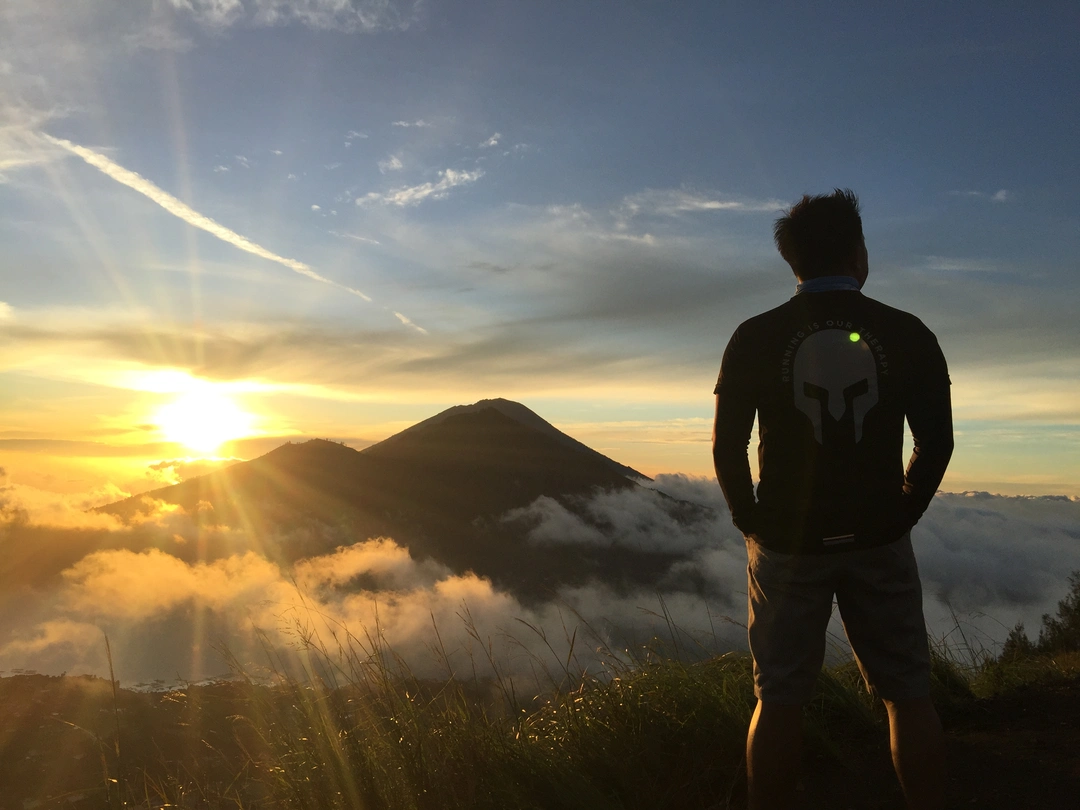 Beautiful sunrise at Mount Batur
Mount Batur is an active volcano offering adventurers a challenging trek to the summit for panoramic views of the surrounding landscapes and a stunning sunrise.
You might also like: Mount Batur Sunrise Hike
Tirta Empul Temple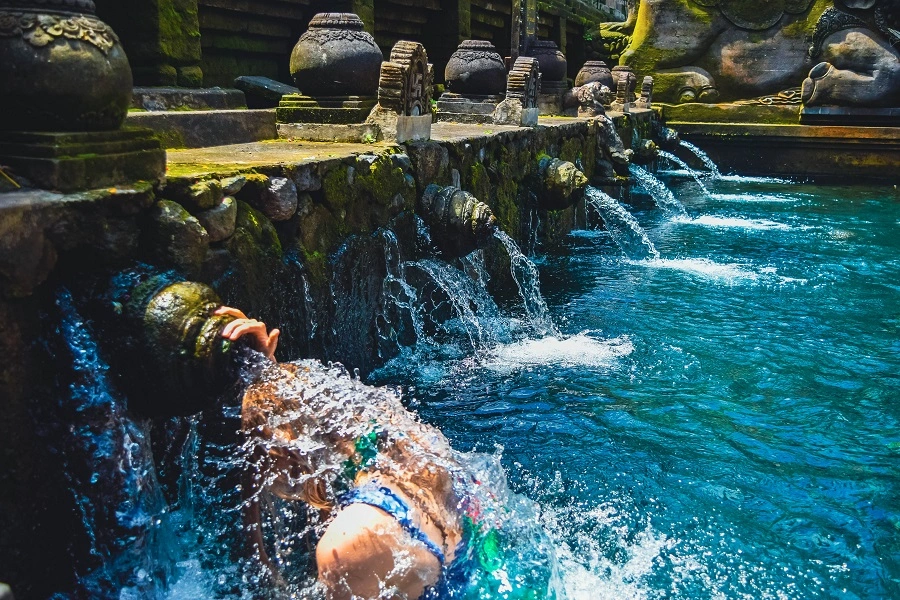 Water purifying ritual at Tirtal Empul
Tirta Empul Temple is a sacred water temple, famed for its holy spring water, where pilgrims perform purification rituals amidst ornate shrines and lush gardens.
You might also like: Balinese Purifying Tour
Swing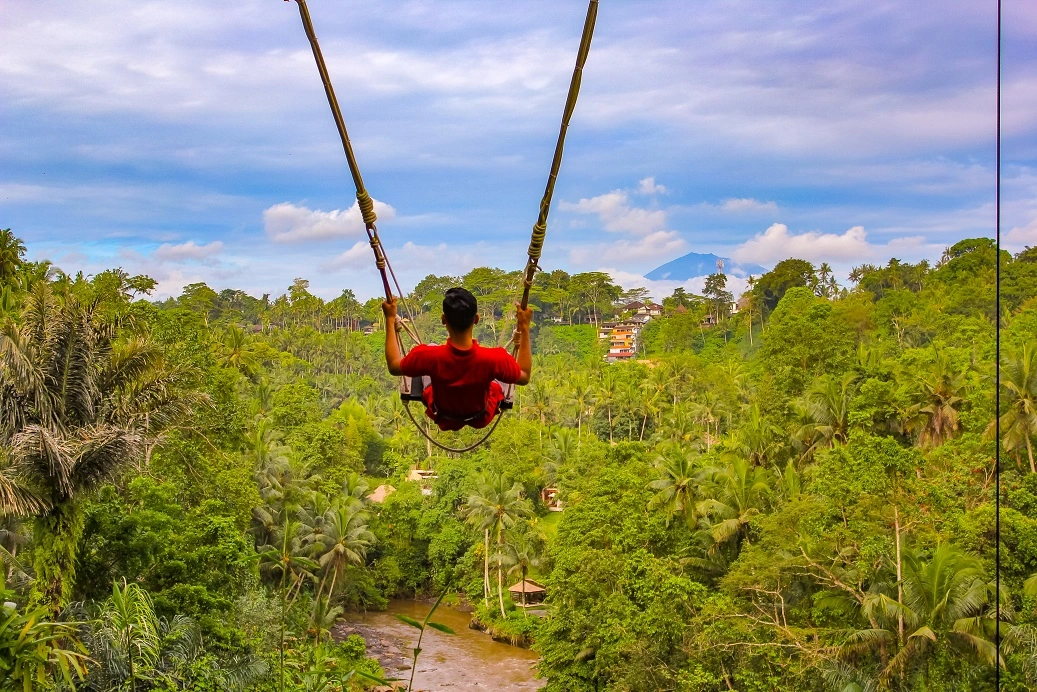 Swing overlooking mountain, river, and jungle
Bali Swing offers thrilling experiences with swings over steep drops, providing exhilarating views of the jungle, rice fields, and rivers, making it a hotspot for adventure seekers.
You might also like: Bali Swing, Tegalalang Rice Terrace, and Ubud Tour
Mother of Temple Besakih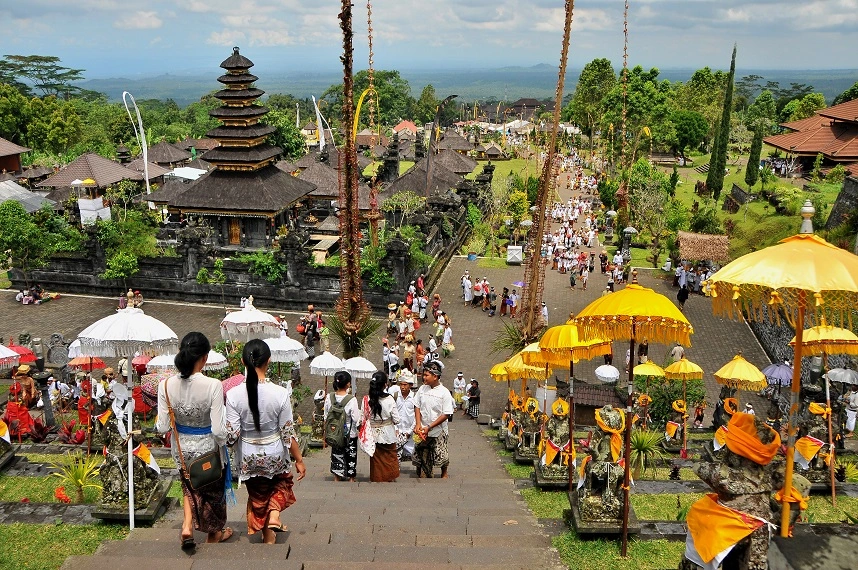 Balinese locals in prayer, descending the iconic stairs of the sacred Besakih Mother Temple
Besakih Temple, also known as the Mother Temple, is Bali's largest and holiest temple complex, sitting on the slopes of Mount Agung and featuring numerous sanctuaries and pavilions.
You might also like: Besakih and Karangasem Tour
Twin Lake Bedugul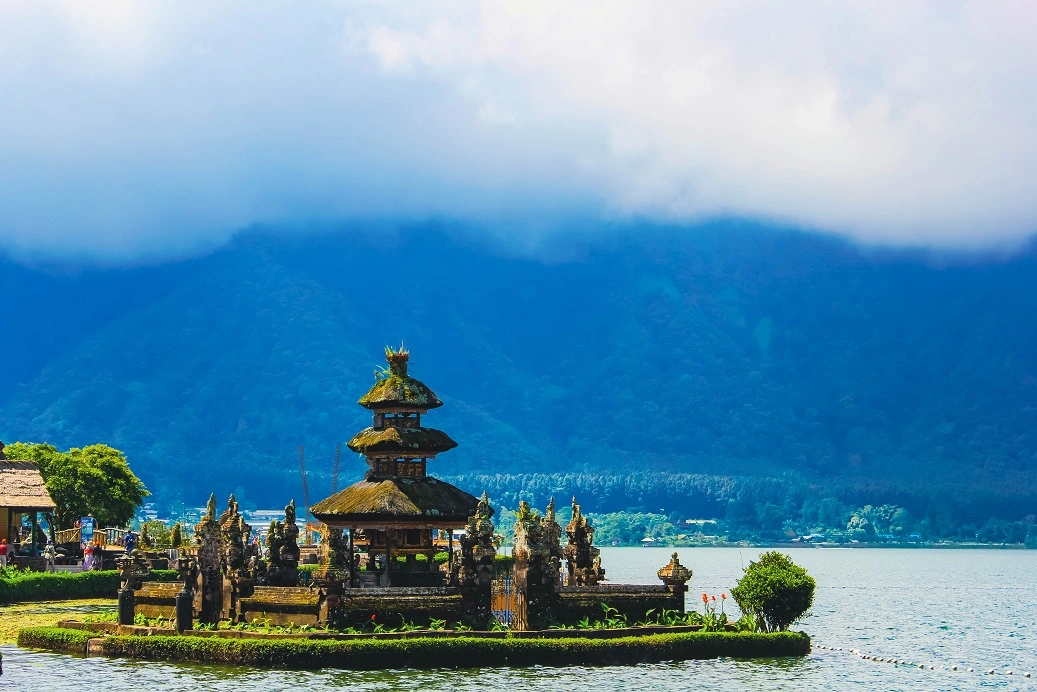 A serene temple situated in the heart of a tranquil lake in Bedugul
Twin Lake Bedugul comprises Lakes Buyan and Tamblingan, offering picturesque views, serene surroundings, and opportunities for outdoor activities like trekking and canoeing.
You might also like: Bedugul and Singaraja Tour
Tanah Lot Temple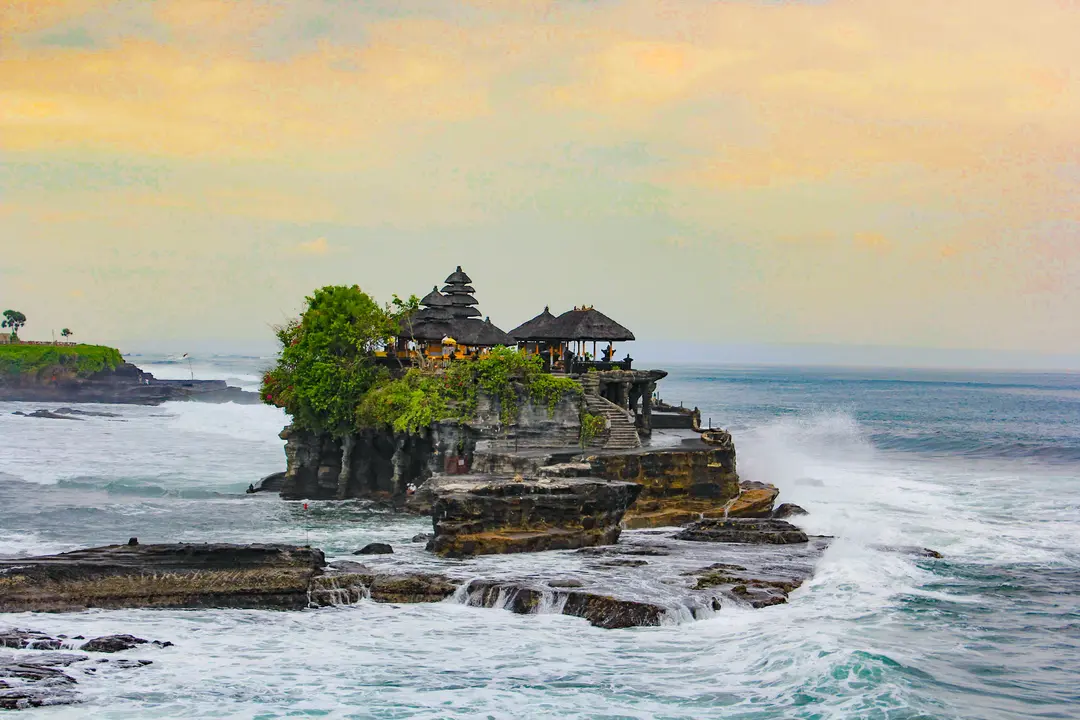 Iconic Tanah Lot Temple, a serene and mystical spot, perched on a rocky outcrop, bathed in the golden glow of the setting sun
Tanah Lot is a sea temple perched atop a rock formation amidst crashing waves, known for its stunning sunsets and rich mythology, symbolizing the balance of sea and land.
You might also like: Mengwi Temple, Monkey Forest, And Tanah Lot temple
Uluwatu Kecak Dance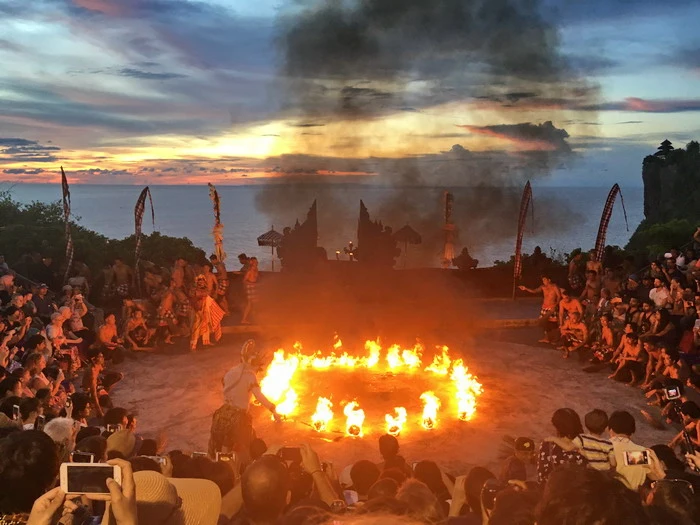 Exciting Kecak Fire Dance at Uluwatu with a beautiful sunset over the sea
The Uluwatu Kecak Dance is a mesmerizing traditional Balinese performance narrating the Ramayana epic, performed against the backdrop of the setting sun at the Uluwatu Temple.
You might also like: Uluwatu Sunset Kecak Dance and Jimbaran Seafood Dinner
What are you waiting for? Come, travel with Kura-Kura Bus and enjoy the beauty of Bali safely and comfortably! Charter Car
Bali Private Car Charter Packages:
| | |
| --- | --- |
| Bali Private Car Charter Packages | Price |
| Half Day (6 Hours) Regular Car | IDR 1,100,000 (5 Seaters) |
| Full Day (10 Hours) Regular Car | IDR 1,600,000 (5 Seaters) |
| Half Day (6 Hours) Minibus | IDR 1,540,000 (15 Seaters) |
| Full Day (10 Hours) Minibus |  IDR 1,940,000 (15 Seaters) |