Looking for the experience exploring the mangroves forest? Try the Mangrove Canoeing Tour in Bali, a truly healing and worth-it experience
Bali is celebrated for its breathtaking beaches and rich cultural tapestry. Amidst the hustle and bustle of its popular tourist destinations, Bali harbors a well-kept secret – the serene mangrove forests. This natural wonder offers a refreshing escape from the vibrant scenes of the island. Here, one of the most delightful experiences you can savor is embarking on a mangrove canoeing adventure. While gliding through these hidden gems, you'll find yourself enveloped by lush greenery and the soothing sounds of nature, creating a tranquil contrast to the vibrant culture for which Bali is renowned.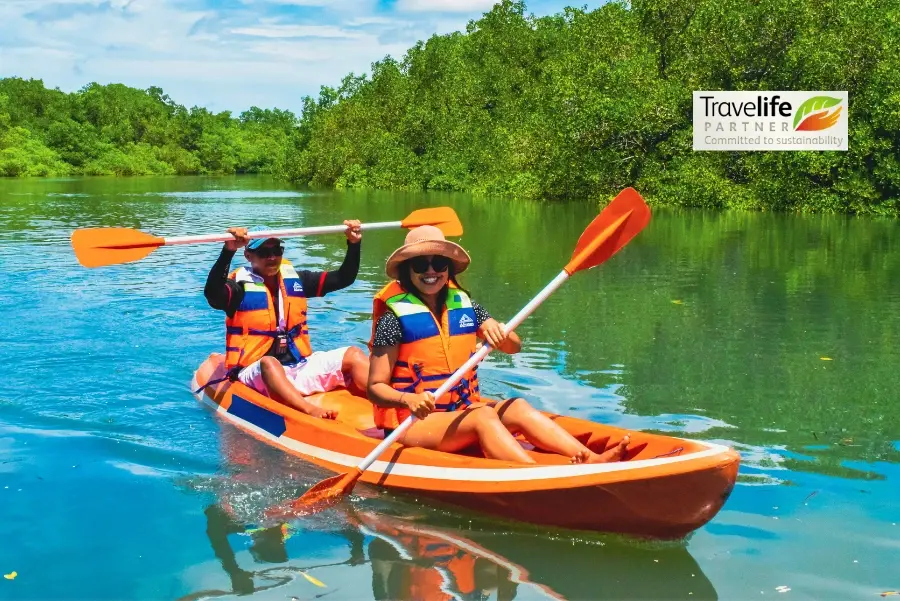 Mangrove canoeing allows you to explore Bali from a different perspective, providing a chance to connect with its lesser-known natural beauty. It's a serene journey through these coastal ecosystems that not only rejuvenates your soul but also reveals a different facet of Bali's allure.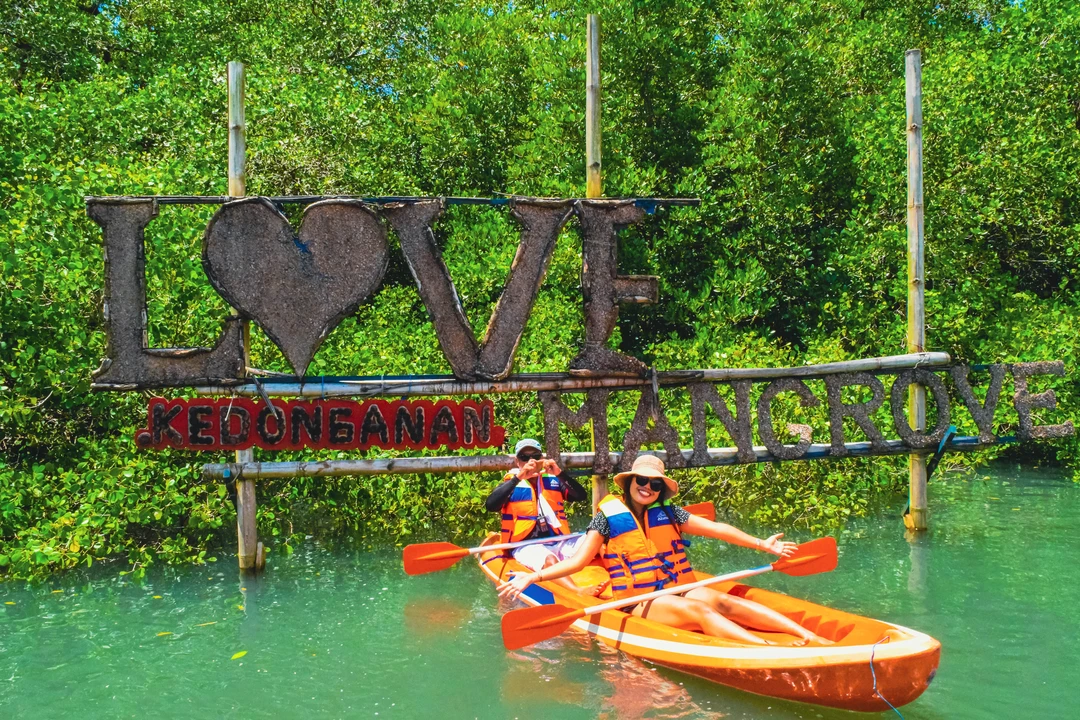 I clearly remember my first visit to Bali and my decision to try mangrove canoeing. With a friendly tour guide by my side,I was excited as I moved through the quiet water in an old-style canoe. It was an incredible experience, the lush mangrove forest with its towering roots above the water creating a unique and special atmosphere. Actually it's hard to describe how special it felt.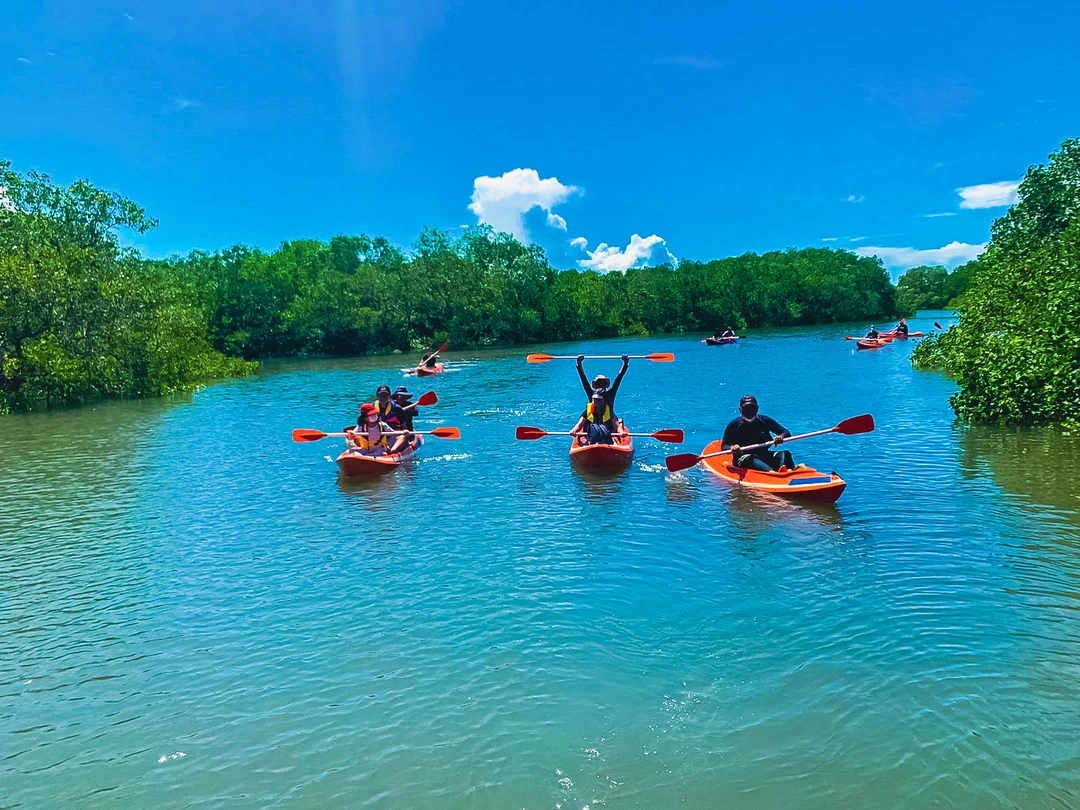 Nature Immersion
Mangrove canoeing is an enchanting immersion in nature. As I gently guided the canoe through winding mangrove root tunnels that opened to shimmering water, I felt like a part of a true natural odyssey. Serenaded by melodic mangrove birds, we encountered diverse marine life among the tangled roots.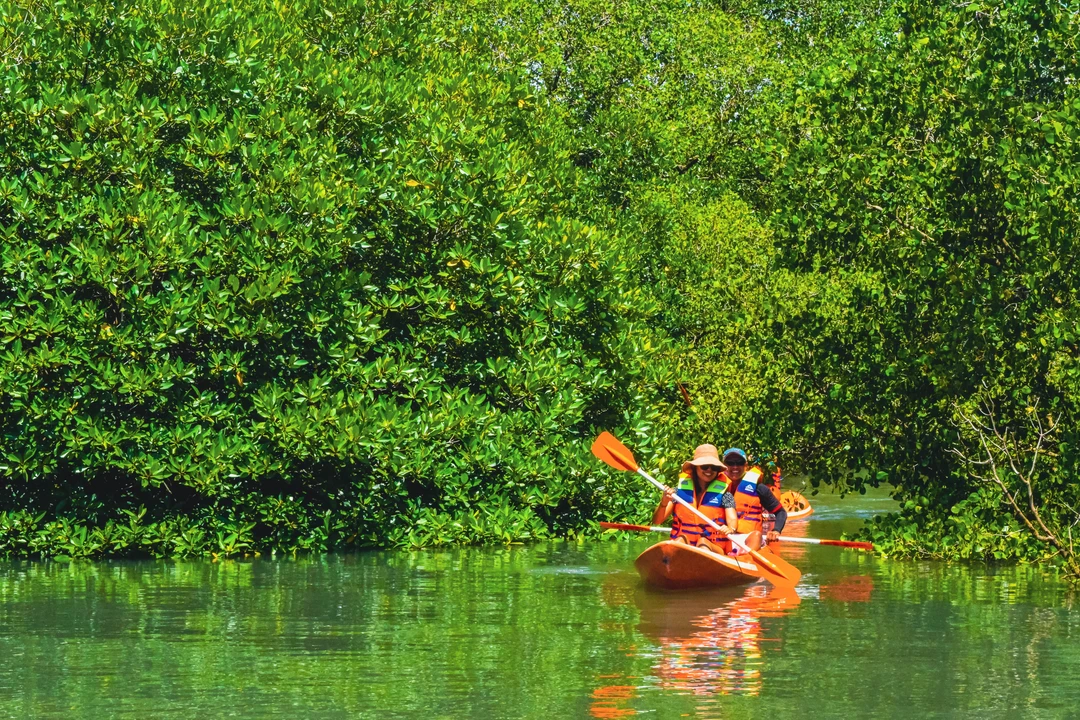 The Enchantment of Sunset
A vivid memory from our mangrove canoeing adventure is the captivating sunset. Paddling beneath a sky transitioning from blue to hues of red and orange, as twilight approached, was genuinely enchanting. Watching the sun dip below the water's horizon, casting a golden glow on the mangrove trees, made this experience unforgettable.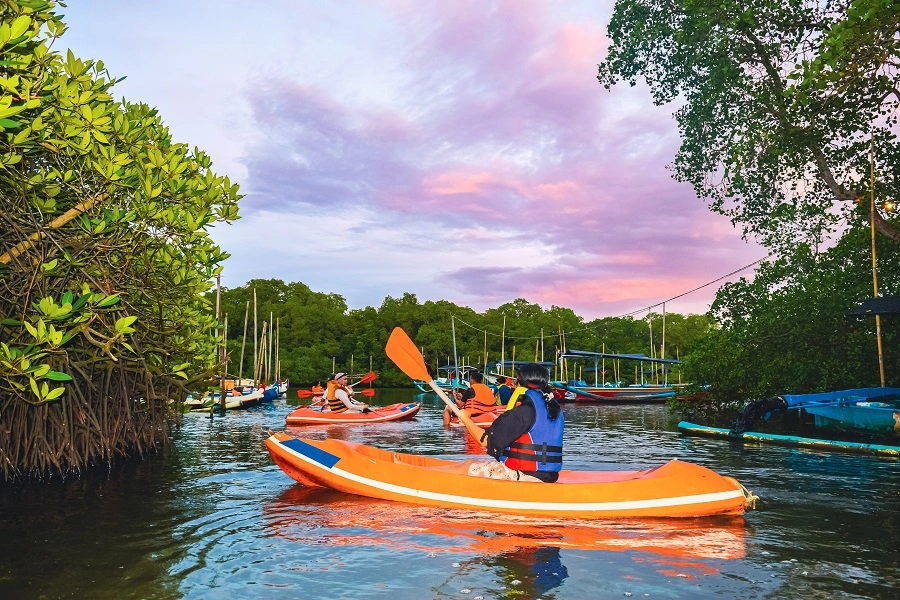 Guardians of a Fragile Ecosystem
Bali's mangroves are both captivating and a vital ecosystem for marine life. Each visit contributes to its preservation. Our knowledgeable local guides enlightened us about biodiversity and the challenges facing the mangrove forest. This journey wasn't just exploration; it was a meaningful step in safeguarding this precious ecosystem for future generations.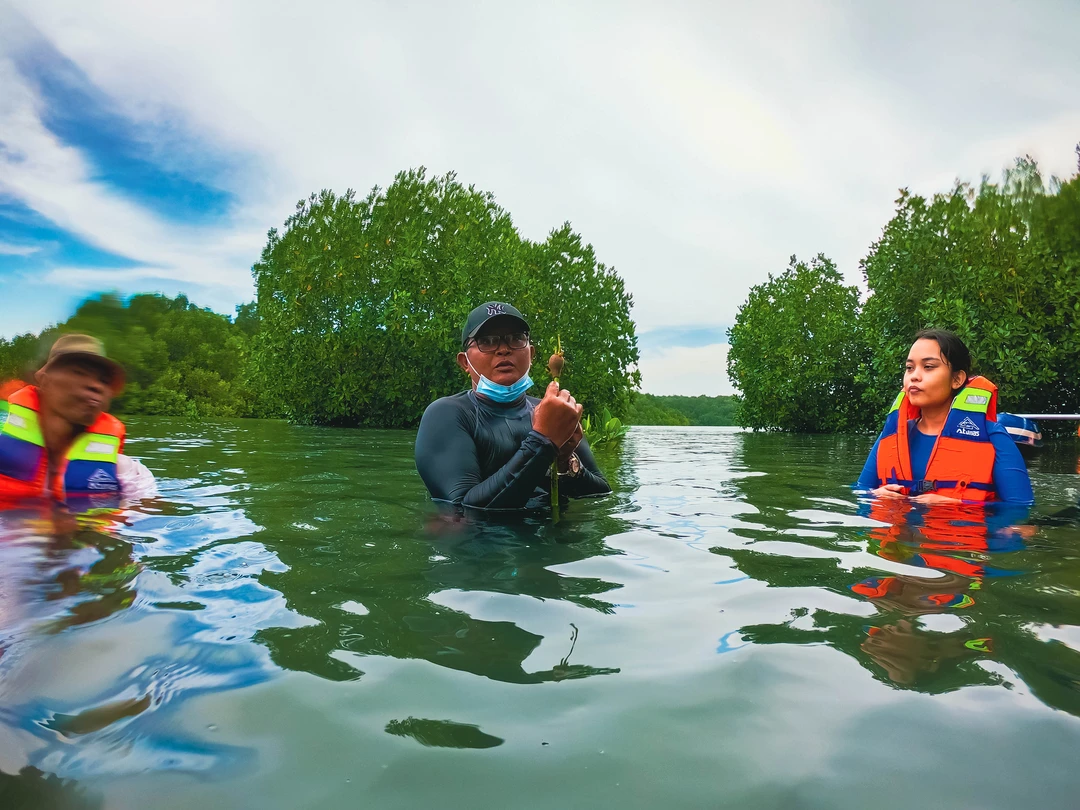 Some Information For You
In this article, I won't just provide information about the scenery and experiences, but also provide you with a brief itinerary. Which added for you to the overall ease and enjoyment. 
Hotel transfer
The day starts with being picked up from the main hotel area. Make sure you're ready for a comfortable journey.
Toilet Break and Changing Clothes
Upon arrival, there will be a short stop to freshen up and change into appropriate clothing for the upcoming adventure. Ensure feel comfortable and ready for the journey ahead.
Heading to Wana Segara Kertih
After getting ready, the journey proceeds to the enchanting location of Wana Segara Kertih, where the canoeing adventure begins.
Starting Canoeing
As we arrive at Wana Segara Kertih, the canoeing experience kicks off. An experienced guide will provide safety instructions and the necessary equipment. It's time to start an unforgettable journey.
Canoeing and Mangrove Education
we'll have time to enjoy canoeing through the calm mangrove waters. Along the way, the guide will provide information about the unique ecosystem, including the flora and fauna of the mangrove forest. Enjoy the beauty of this natural wonder.
Lunch (Optional)
If all of you'd like to have lunch during the adventure, there will be a break at this point.we can savor a seafood menu against the backdrop of scenic views (additional cost may apply).
Toilet Break and Changing Clothes or Return to the Hotel
After the canoeing adventure, we can choose to take another toilet break or change the clothes. Alternatively, we can be taken back to hotel, concluding a day full of adventure.

Preparation and Tips
Before embarking on a mangrove canoeing adventure, make sure to wear comfortable clothing, a hat, and sunglasses to protect yourself from the sun. Also, don't forget to bring a camera or your smartphone to capture the moments during the journey.
Now, mangrove canoeing has become one of the most memorable experiences of my travels in Bali. Experiencing the wonders of the mangrove forest and paddling beneath the canopy of lush green trees is an experience that should not be missed by anyone who loves nature.
So, if you want to feel the unique natural beauty of Bali, consider trying mangrove canoeing. It's an adventure that will not only enhance your understanding of nature but also provide you with lasting memories. – Kura-Kura Bus